Calyx Cannabis Packaging
Calyx Containers don't just function better than the marijuana packaging presently in use.
They help cannabis businesses solve crucial supply chain problems and transition to the future of the industry.
Concentrate Containers
The only glass jar designed specifically for cannabis concentrates.
The internal geometry of our Concentrate Container is designed to help your customers get every last bit of the product they paid for. Calyx Tip: remove the liner from the lid, throw it in the freezer, and flex the membrane to access the re-solidified concentrates.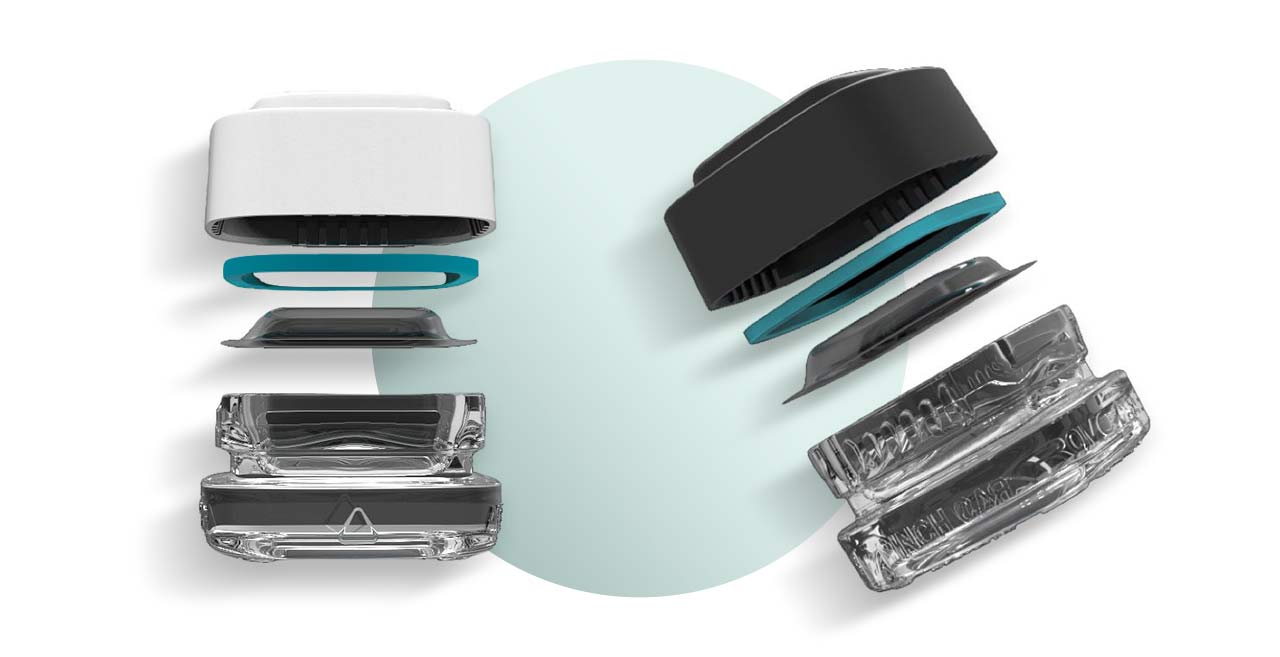 Tubes
Redefining vape and pre-roll storage, from customer experience to inventory management.
Calyx Tubes bring our industry-leading packaging design to pre-rolls and vapes. Build your brand with storage that keeps product fresh and protected, with limitless branding opportunities and effortless inventory management.
Flower Containers
High Quality | Ultra Airtight | Child Resistant
Our multifaceted flower packaging was custom designed & manufactured. Calyx Containers' antistatic, UV-blocking material integrates with a resealable, airtight closure and senior-friendly, child-resistant lock for optimal cannabis storage, access, and protection.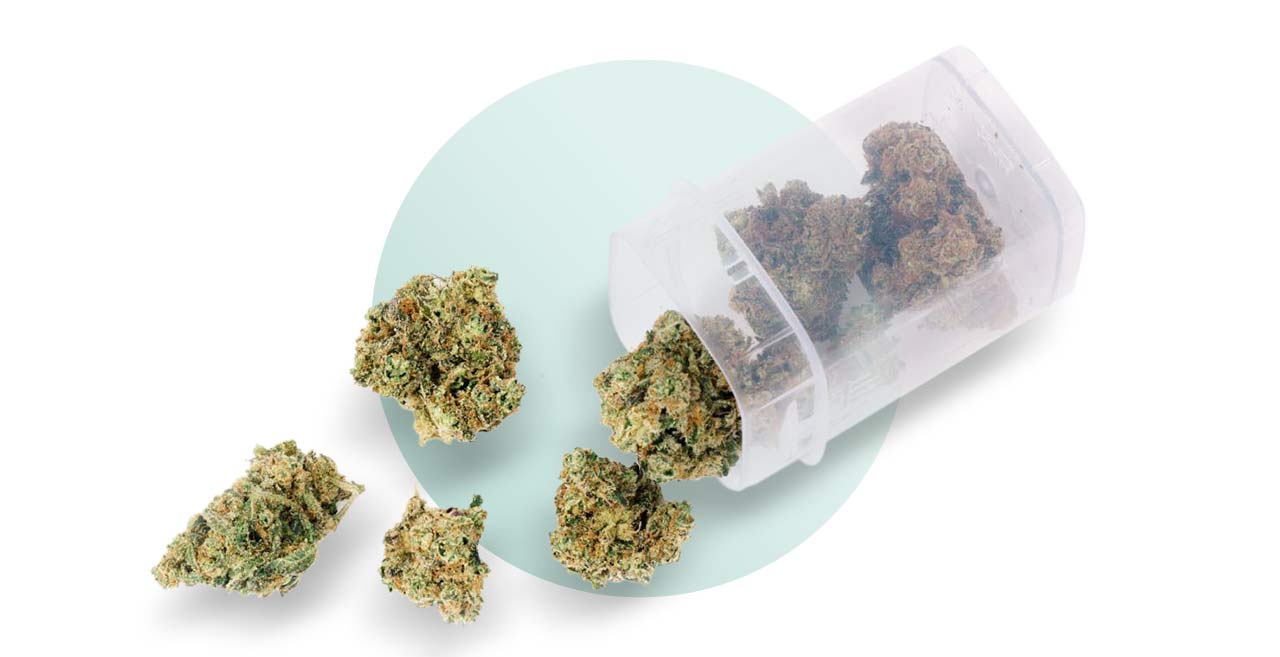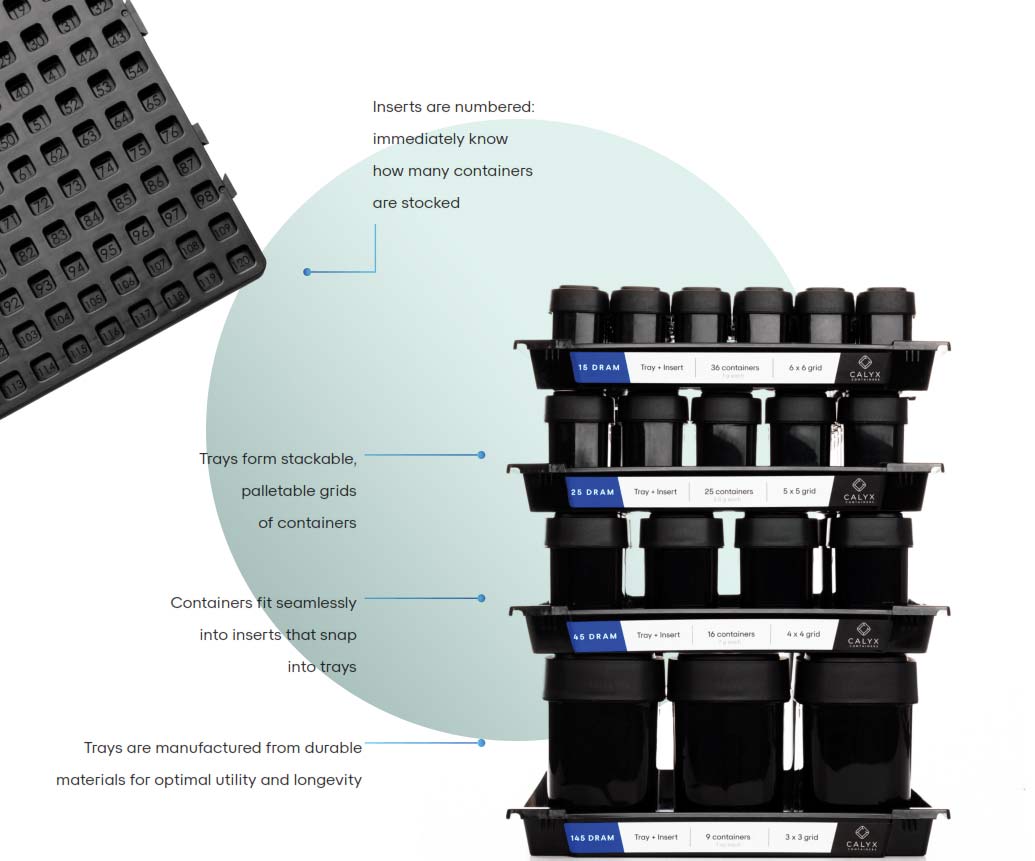 Trays and Inserts
Calyx Trays perfectly complement our entire line of containers to optimize and organize inventory storage and transport.
Seamless inventory reconciliation
Minimized 280E labor expenses
Error and theft reduction
Decreased product loss and damage
Sustainability
Invested in the industry's sustainable future
Your customers value ecological responsibility, and we take their priorities to heart. For Calyx, delivering an efficient cannabis processing and storage solution goes hand in hand with protecting the planet.
We don't believe a company can be the best or most compliant if it only concerns itself with its industry ecosystem and not with our greater, shared ecosystem.
CUSTOM BRANDING
Bridging Branding and Compliance
We're your partner in compliance: Our labeling and standard operating procedures work in concert to keep your business compliant with cannabis packaging laws, including consultation on label options that meet your state's requirements and on static versus variable content.
Superior Form and Function
Unlike traditional cylindrical containers, our unique designs feature flat sides with level surfaces for text wrapping so customers won't have to rotate as they read.
Increased Reach and Frequency
Whether they're on the coffee table, kitchen counter, nightstand, or medicine cabinet, your branded containers become targeted advertisements to engaged prospects.
Protected Product That's in Style
Regulars will be proud to store your product in its original packaging, and customers who shop around will transfer competitors' product into your branded container, boosting their bud's longevity and your brand's visibility.