0.5ML ROYAL SUPPLY CERAMIC CORE PRESS-IN PLASTIC CARTRIDGE BASE ONLY, SILVER (QTY 200)
$360.00
Note: This is a vape base only and does not include a tip.
Ask us how we can help grow your business with wholesale pricing and full customization options, including packaging!
If you're looking for the best cartridge base on the market today, the one used by all of the top brands, this is it.  This base has been designed and manufactured by Royal Supply using the highest quality raw materials and quality control procedures to ensure a consistent and reliable product. Edit Edit date and time
The Royal Supply Ceramic Core Press-In Plastic Cartridge Base is going to produce great tasting and consistent clouds for a longer period of time. The most important part of any cartridge is the base, which is why we have spent so much effort developing the best result possible.
o us, quality control is the most important part of manufacturing cartridges and mouthpiece. At our factory, we implement rigorous quality control measures to ensure the highest quality products. This starts with fully anding ry aspect of the cartridge or mouthpiece and hand selecting the absolute best raw materials to make highest quality product posible. We understand how costly even a single defective cartridge can be to a ness and  k to prove our process. Because of this, we completely stand behind all of our cartridges or mouthpieces produced.
Weight
1 lbs
Specifications:

• Tank Size: 0.5 mL
• 510 thread – Compatible with all 510 thread batteries
• Low resistance: 1.8 ohms
• Tank: Glass
• Base: Ceramic Core Press-in Plastic, Silver
• Used For: Thicker oil
• No leak design
• Highest quality raw materials
0.5 mL Royal Supply Ceramic Core Press-In Plastic Cartridge Base
| | |
| --- | --- |
| Style | Ceramic Core Press-In Plastic Cartridge Base Only |
| Size | 0.5 mL |
| Material | Lead Free Brass |
| Aperture Hole | 2.00mm x 4 |
| Thread | 510 |
| Resistance | 1.8 ohms |
Compatible Mouthpieces
Bases can be combined with any of our most popular vape tips. Browse our selection below

Go Custom
Want to elevate your brand and improve shelf appeal?
Check out these custom offerings from Royal Supply.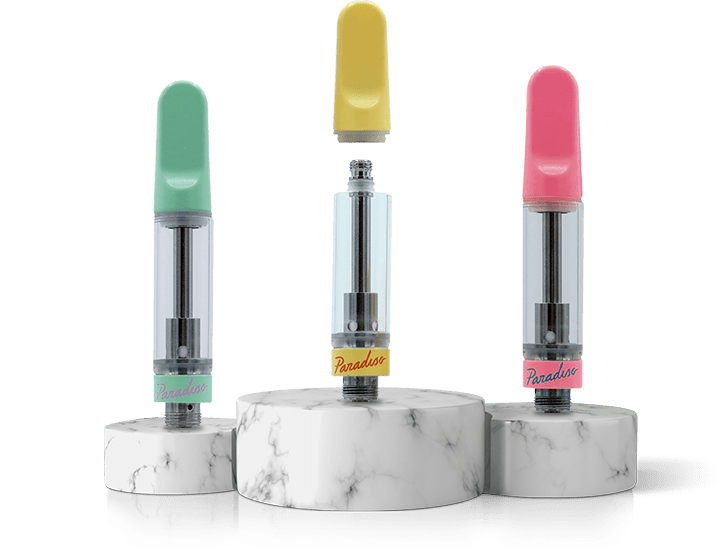 Custom Vape Cartridges
Get in the game with a look you've always wanted.
Fully customizable vape cartridges are more accessible than ever.
Extensive customization options
Low minimums
Professional quality guaranteed
Get Started
Need Child-Resistant Vape
Packaging Too?
In some states, Child Resistant packaging is required. Don't let that requirement prevent you from having great looking packaging. You still have options! We have a number of different Certified Child-Resistant options and our team will work with you to figure out the best solution for your brand.