Custom Child-Resistant Vape Packaging
In order for your vape brand to really stand out, you need to have packaging that reflects the uniqueness of your product.
In some states, Child Resistant packaging is required. Don't let that requirement prevent you from having great looking packaging. You still have options! We have a number of different Certified Child-Resistant options and our team will work with you to figure out the best solution for your brand.
Fill out the form below to get a FREE quote!
Or call us today at (888) 722 – 5420
CHILD RESISTANT CARTRIDGE PACKAGING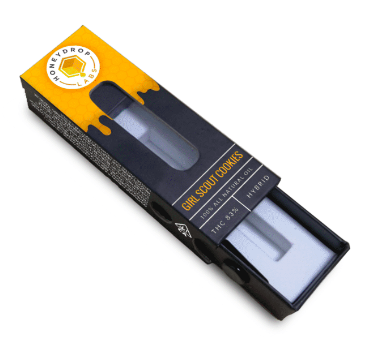 MOQ:

1,000

Size:

Customizable with minimum depth of 25mm

Features:

Unique child resistant button with foam pull out tray

Printing:

CMYK, Colored Foil, Spot Gloss, Soft Touch, & Special Textures

Pair with:

Cartridges, disposables, syringes & more

Pricing:

Call for more information

Prototype:

Custom prototypes available
SLEEK. PROFESSIONAL. COMPLIANT
Certified under the 16 CFR 1700 guidelinesfor child resistance. Our packaging offers yout brand fully compliant packaging.