Custom Pre-Roll Tubes
Our child-resistant Pre-Roll tubes are the most convenient way to package pre-rolls. You can have standard plastic pre-roll tubes or a glass tube depending on your needs. These tubes can be printed on directly with screen printing, or we can make custom stickers to place on the outside to indicate various strains for example.
These tubes feature an odor-tight seal to secure your roll and keep it fresh. Depending on the size of your Pre-Rolls, we can adjust to different sizes so you can store your blunts and King Size pre-rolls easily. This product has Child-Resistant options.
Have you considered packaging for this product as well? Ask us how we can help with that too!
Contact us today for a FREE QUOTE! Simply fill out the form below or give us a call at (833) 828-7866.
| | |
| --- | --- |
| Quantity | 1,000, 5,000, 10,000, 25,000, 50,000, 100,000, 500,000, 1,000,000 |
| Printing | Full Wrap, Partial Wrap |
| Material | Plastic, Glass |
| Coating | Gloss, Matte, Spot UV, Thermal Transfer |
| Writing Capabilities | I need to write on these, I do not need to write on these |
The Specs
Materials
Polypropylene / Borosilicate glass + polypropylene
Color
White, Black, Clear
Capacity
78mm Plastic
0.73" x 4.60"
90mm Plastic
0.73" x 3.54"
94mm Plastic
0.73" x 3.76"
116mm Plastic
0.73" x 4.60"
116mm Glass
The Design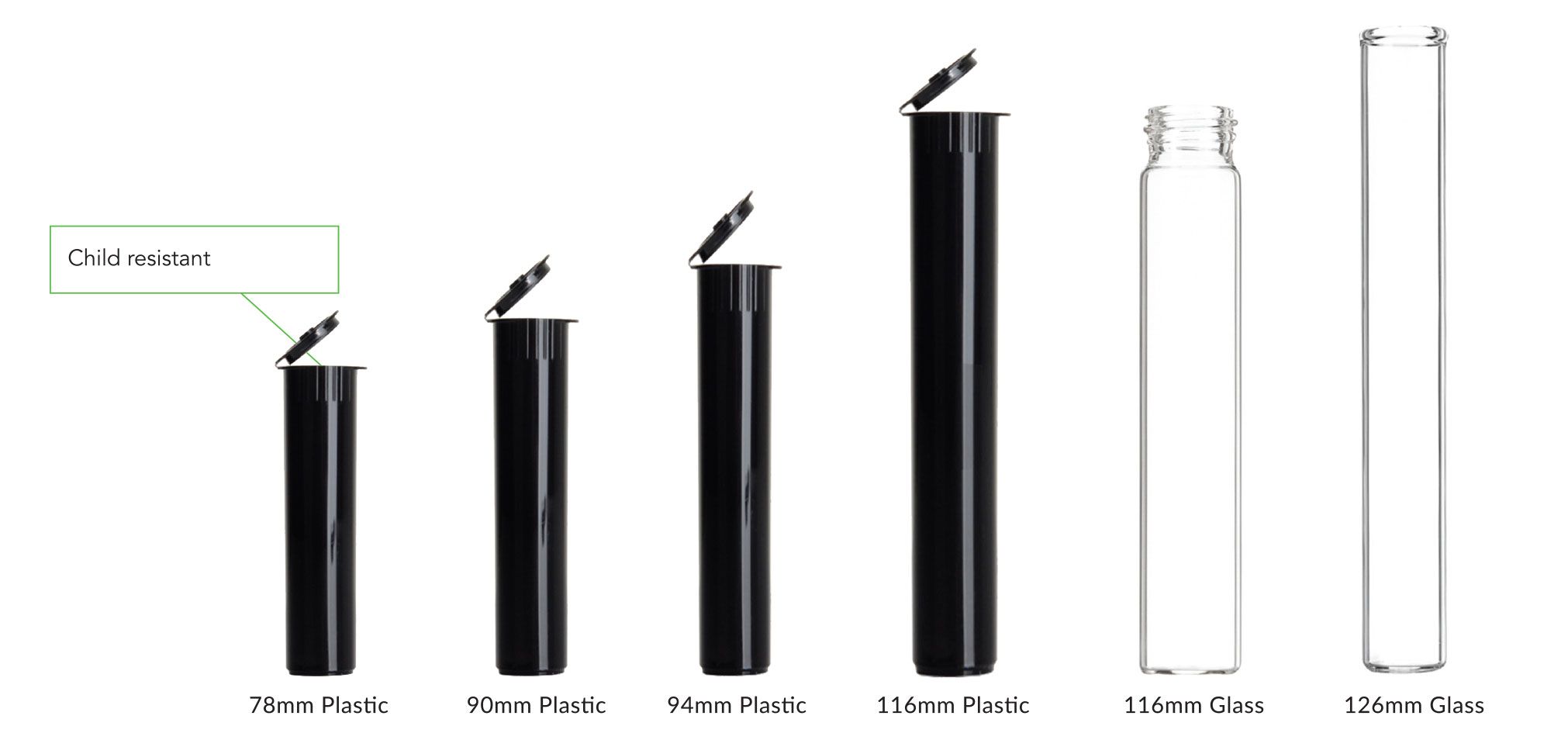 The Branding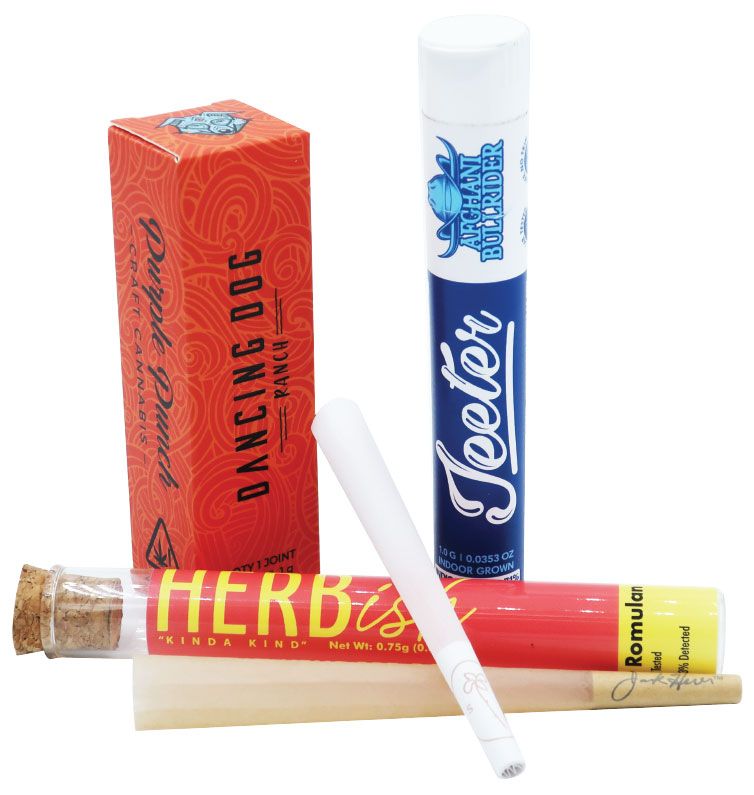 Available Branding Options
Label & Label Application: White Poly, Clear Poly, Paper
Coating: Matte, Gloss, Spot UV, Foil
Estimated production lead-time: 3-4 weeks after artwork's approved
MOQ & Pricing:
MOQ: 5,000 Tubes
MOQ: 2,000 Custom cardboard packaging
FOR BRANDING QUOTES CALL (888)722-5420