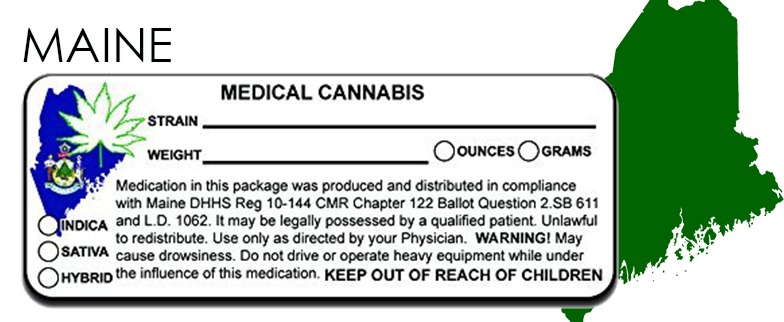 MAINE Marijuana Packaging and Labeling State Law
Maine's cannabis labels on prepared marijuana and goods containing marijuana that are sold by dispensaries and caregivers are used as evidence of compliance with the law that limits possession and dispensing to 2.5 ounces of prepared marijuana per qualifying patient. The packaging and labeling of prepared marijuana and marijuana products for sale by registered dispensaries and caregivers must comply with applicable State labeling laws. See 22 M.R.S.A. §2157.
For more information, please refer to the Rules Governing the Maine Medical Use of Marijuana Program.